November Newsletter
Quick Links
---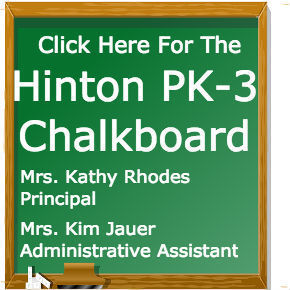 Tech Time!!!
---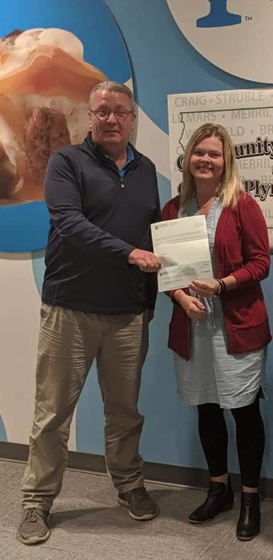 Students at Hinton Middle School will soon be having more opportunities for access to technology thanks to a generous grant from the Greater Plymouth County Community Foundation. Darcy Kuchel, fourth grade teacher, was there to receive the award. "It was amazing to hear about all the amazing programs and initiatives that are taking place in Plymouth County. Our school and children are so appreciative of the computers and cart! Getting technology into the hands of our students will greatly enhance their learning and provide skills to ready themselves as they enter the workforce."

The computers and cart have been ordered and we anxiously await to place them into classrooms and in the hands of students. Once again, our thanks to the Greater Plymouth County Community Foundation for recognizing the importance of student learning and putting kids' needs on the forefront!
Tree-rific
---
Hinton fourth graders took a field trip to Hillview Park to study the life cycle of trees. Victoria DeVos, Plymouth County Naturalist, led the students in many engaging lessons that taught the students how to think like a dendrologist, a person who studies trees. Students participated in a life cycle running game, went on a learning hike, and a nature scavenger hunt. Students learned the parts of a tree and its functions by building a human model. This was an excellent opportunity for a hands on learning experience!! Thanks to Hillview Park, naturalist - Victoria, and many parent volunteers for making our day great!
Mrs. Kuchel, Mr. Conry, and Mrs. Leary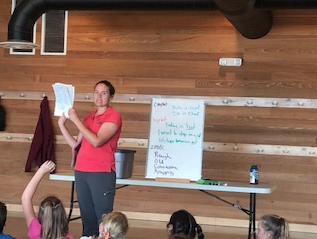 PBIS Students of the Month- September
---
Preschool-3rd Grade
Asher Stoebner, Olivia Vondrak, Jackson Hill, Hudson Driscol, Knox Rentschler, Addison Crawford, Owen Schoenherr, Alaska Moon, Graham Jongeling, Kennedy Vogt, Nora Frein, Kaylie Mahaney, Keaton Foreman, Ellie Friessen, Mya Kovarna, Charlee Kounkel

4th-6th Grade
Carlee Holmes, Karel Valenzuela-Limon, Connor Burns, Ashley Chasteen, Adelynn Utech, Eva Wendt, Jacob Hickey, Morgan Divis

Juniors Attend Career/College Day at NCC
---
The junior class spent the morning at the NCC College and Career Day in Sheldon which provides a lot of really great opportunities for our students. Not only did they get to listen to 3 career speakers from northwest Iowa that are experts in their field, but they got to attend a college and advanced manufacturing fair. Over 80 colleges representing both 2 and 4 year programs were in attendance. There were over a dozen employers in the advanced manufacturing room all trying to recruit your students to their field. The students were given the
opportunity to see a lot of impressive options.

Preplanning is huge to the success of this trip. Students created online accounts and signed up for their 3 speakers based on their career interests, and they created individual barcodes to give to college recruiters . The barcode is used to expedite their time at the college fair. By having a barcode loaded with the student address, the student no longer has to stand at each table and fill out an information card to get more detailed information sent to their house. This gives the students more time to speak to a variety of recruiters.

The other great learning moment happens in finding all of these speakers on campus. The students are given their schedule and a map. It is up to them to get to their location. That is a great experience and provided a small glimpse of what college life will look like in a couple of years. Our students were part of a contingent of over a thousand students in northwest Iowa that were able to attend the college and career day.

Choosing the Hard Path: Positivity
---
Before I begin the bulk of my article, I should preface, this is the first fall since I have come to Hinton where I am not coaching. I have had ample free time, free nights, and free class periods (due to a student teacher) to sit back and observe the school world around me. In this free time I have noticed an absence of something so simple, yet clearly so difficult: positivity.

In today's world it is so easy to be negative, in fact it is almost expected that one will live a life focused on the negativity surrounding them. To talk about bad experiences and outcomes is cool, to vent about it on social media is expected, all the while choosing a path where one focuses on the positives is unheard of. Being a high school teacher and coach, it is easy to hear negative focused comments and mindsets all day long. To challenge said mindsets can sometimes be daunting and overwhelming. It often feels like pushing our students to be positive is a full time job.

However, how rewarding would it be if we did just that? What if we replaced the "poor me" attitude, with a "look at all I have" attitude? Instead of focusing on all we have yet to accomplish, why not start with small positives and work towards the bigger goals? A simple shift in mindset can be so powerful. It leads to individuals looking forward to the future, instead of dreading what is to come. It shifts the mindset of not just one player, but also a team, then a school, followed by a community. I won't say this task is easy, I won't say there are days when all I want to be is negative, but if we start with making this attitude shift a priority on our teams and in our classrooms, what a big difference we all could make. This community has so much going for us, why not challenge our mindset about positivity and help push Hinton to continue to, as the school song says, "strive for victory" both in school and in life.

Jennifer Jacobs-List