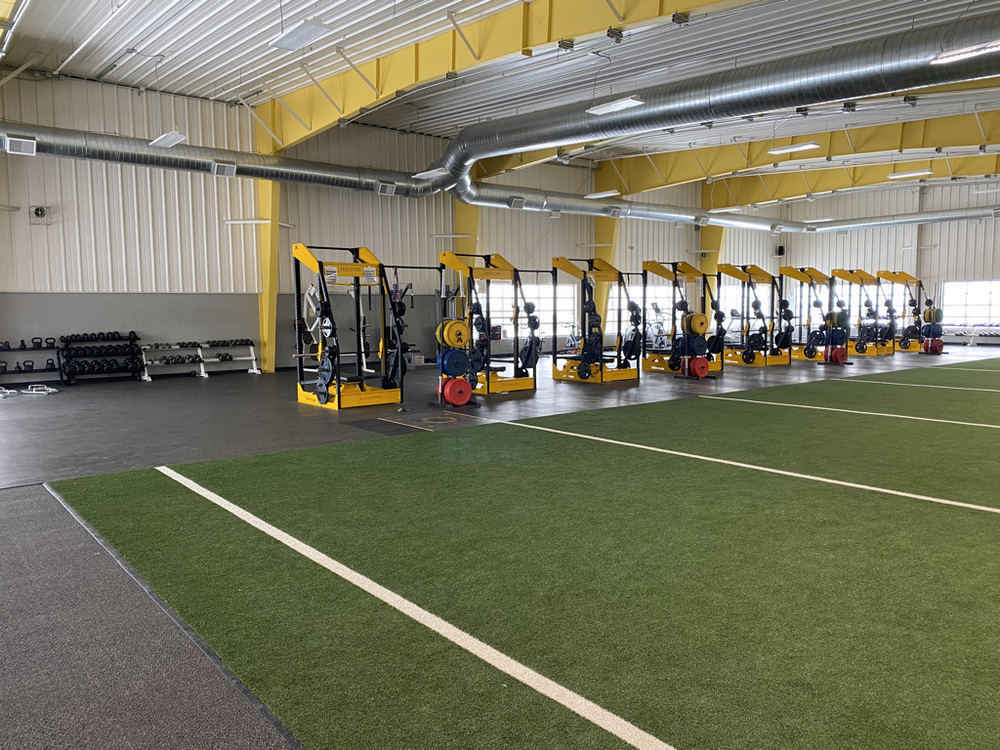 Membership Terms and Conditions
The Hinton Community Wellness Center offers two memberships options,
Six Month Membership at $65

One Year Membership at $130.

Membership Form - click here
Memberships renewal dates are:
January 1 – June 30th

July 1 – December 31st
All payments should be made through the superintendent's office. One fob will be issued per membership. Each member is allowed to have their own minor child attend for the original fee.
The Hinton Community Wellness Center Use Rules
Public Hours (Due to COVID)

5:00 am - 6:30 am and 4:30 pm - 10:00 pm (M-F)

5:00 am - 10:00 pm (Saturday and Sunday)

All participants upon entering the facility are required to use their key fob to gain access to the wellness center.

Allowing people into the facility who are not members will result in the deactivation of the fob.

Adult supervision by the registered key fob holder is required for all students/children while in the center.

Please change shoes upon entering the center.

Return all weights and equipment to their proper racks after use.

Please wipe down fitness equipment after use with gym wipes provided.

Do not bring food into the fitness area. Closed containers only. No glass.

This is a multi-use facility used by many individuals and classes. Classes have priority for equipment use. Please be respectful of others.

Do not operate any malfunctioning or broken equipment. Please notify us at 712-947-4329 should you suspect that any piece of equipment is malfunctioning.

The Hinton Community Wellness facility uses a recording closed-circuit camera to provide a safe secure environment for all guests.

Wear a mask if not able to social distance
Personal Property
Please leave valuables at home. The Hinton Community School District will not be responsible for lost or stolen items.
Agreement and Release of Liability
The Hinton Community Wellness Center provides access to the building using a personal key fob system. I acknowledge supervision is not provided at the facility. I acknowledge that the use of my personal key fob by someone other than myself will result in a loss of membership.
Acceptance and Agreement
I hereby agree to accept and abide by the terms of this Membership Application and Agreement. I understand that this membership agreement is on a 6 month or yearly basis.
Waiver and Release
Your use of the facility could cause injury to you. You are assuming responsibility and will hold harmless the Hinton School employees and agents.
Questions: Call Val Kovarna (712) 947-4329