MS VB game vs RSM scheduled for 9-20 has been moved to 9-27 IN HINTON at 4:15. Game will be played at the HS.

Congratulations to Dylan Hartman, Ian Hertenstein, and Ayden Soroka for being selected into the Midwestern Region Honor Choirs sponsored by the American Choral Directors Association! The three of them had to rehearse and record audition selections to be submitted to judges that would choose students for the honor choirs. Dylan, Ian and Ayden will represent the Hinton Blackhawk Music Department in Chicago in February 2022. Students from 10 states across the Midwest auditioned for this amazing event.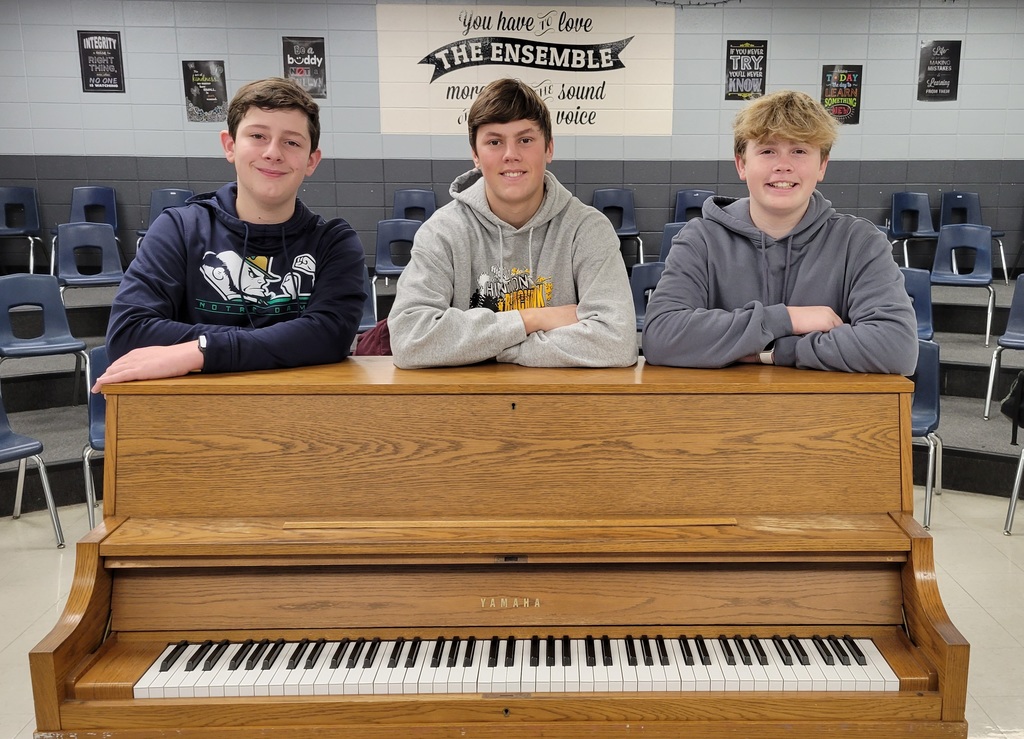 Reminder- Satellite Voting opportunity today for Voted PPEL/School Board Elections/local elections. 2 - 8 PM at high school commons. Vote 2021! #Blackhawks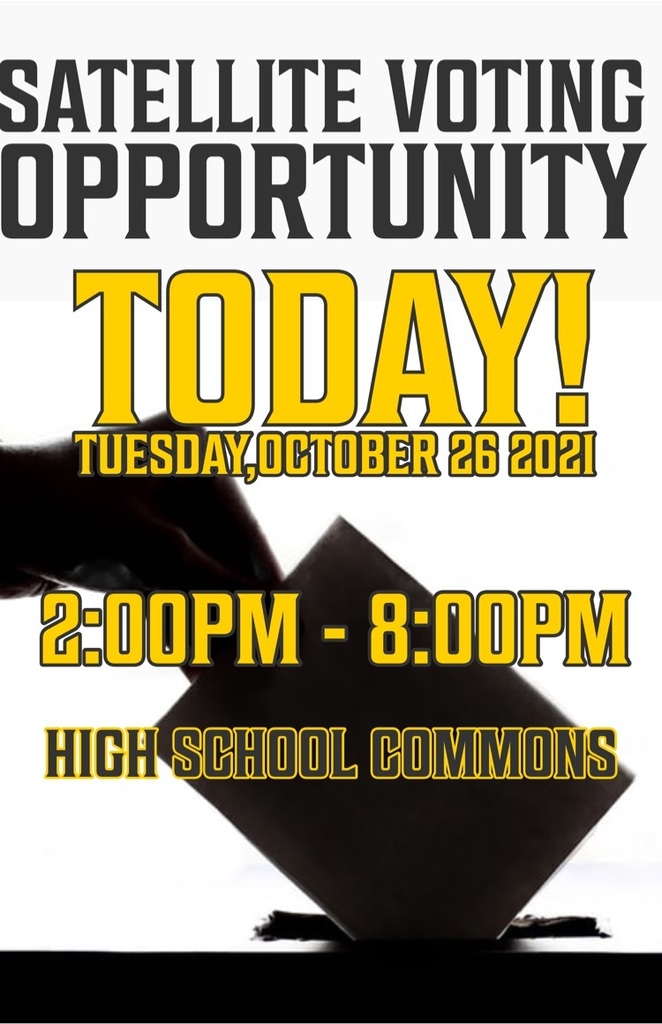 Congratulations to Emily Bach for being selected for the Iowa All-State Band! Thousands of students auditioned for the coveted title of Iowa All-State Musician, which is the highest honor a high school musician can achieve. Emily is the first all-stater from Hinton in many years, and was selected as one of the top 36 trumpets in the state. She will perform in Ames in November as part of the 75th anniversary All-State Music Festival!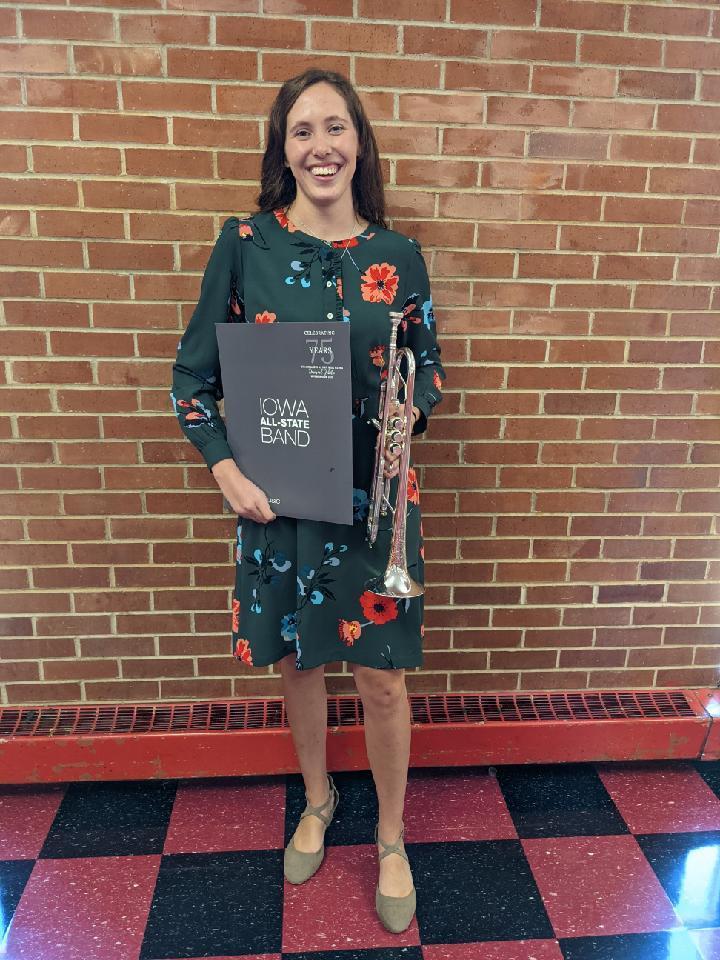 Substitute Authorization Classes 2021-22 This course is designed to meet the requirements for the Substitute Authorization Program. Eligible participants must be 21 years of age, and meet one of the following requirements: 1. Completed 60 credit hours from an accredited college or university 2. Earned an associates degree 3. Earned a bachelor's degree or higher 4. Additionally, for the duration of the Governor's disaster proclamation and any extension of this suspension, a paraeducator who holds or obtains a substitute authorization on a paraeducator certificate may substitute in any classroom in grades pre-kindergarten through 12, except in a driver's education classroom.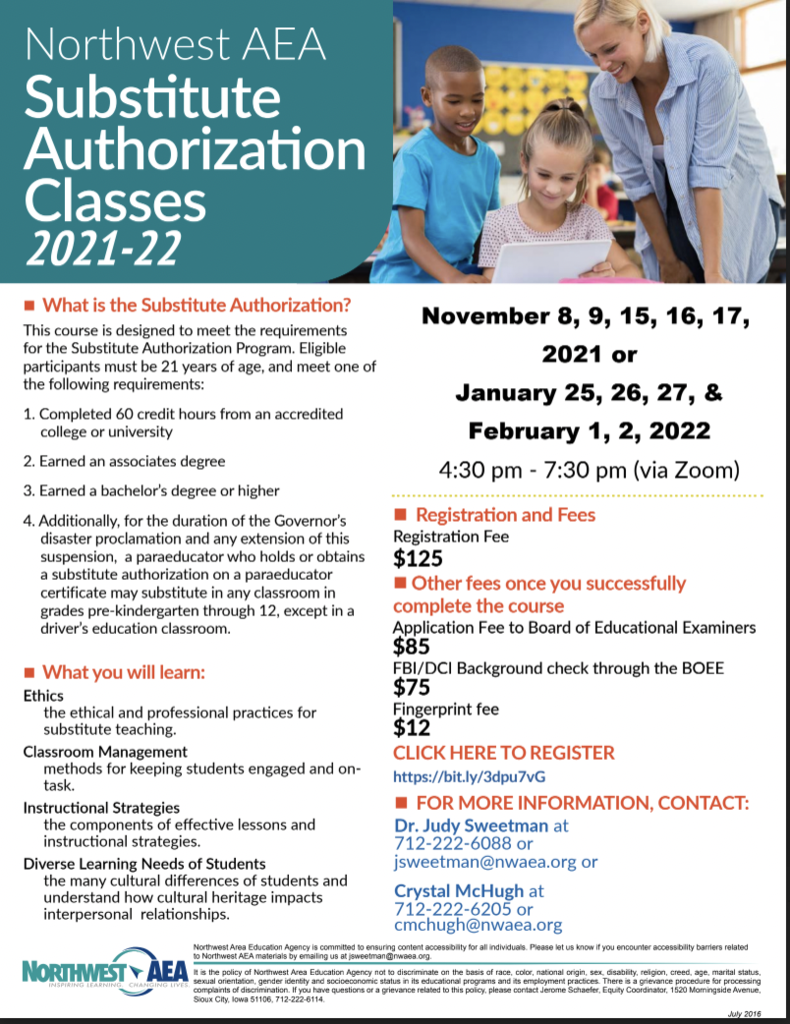 P/T Conf are open for scheduling at myconferencetime.com. They are Tuesday, October 26 and Thursday, October 28 from 3:30-7:30 PM. Parents of students in grades PK-6 should sign up with their homeroom teacher. Parents of students in grades 7-12 can sign up with individual class teachers. If you have any questions or problems signing up, please call Janet at 947-4428. No school on Friday, October 29.

The Hinton 7th-12th Fall Concert will be on Tuesday, October 19 at 7PM. The concert will feature the 7th/8th Treble Clef Choir, 7th/8th Bass Clef Choir, 7th/8th Band, HS Choir and HS Band. Admission for spectators is $5/adults and $3/students. We hope to see you there!
One of our seniors, Gavin Nelson, has stepped up and is raising money to install a retractable flag in our gym. Please see his letter below for more information. Dear Blackhawk family, My name is Gavin Nelson and I am a senior at Hinton. I am currently working on a project that I would like to share with you. I am raising money for a fund called "Blackhawk Flag Fund." The money collected will be used to purchase a flag that I will donate to Hinton Schools to be used in the high school gym. The company Morgan Rolling Flags has large flags that hang from the ceiling of the gym and can be rolled down using a remote. The cost of the size I'd like to order is approximately $6000. My goal is to get enough money to order the flag and have it installed by November 11th, so it can be dedicated that day during our Veteran's Day program. The last few weeks I have been going to businesses asking for donations and have also reached out to family and friends; I am very close to my goal! I would like to extend the invitation to the entire Blackhawk family to help me reach my goal. If you are willing to donate to the fund for the new flag, you have a few options. Donations can be made through venmo @blackhawkflag, dropped off at People's Bank in Hinton, or mailed to my home address. If you are writing a check, please make it out to "Blackhawk Flag Fund." With your generous donation, we'd like you to also submit the name(s) of any veteran you would like to be honored at the dedication ceremony. Please include their name, branch, and any war they bravely fought in. This information can be included on the venmo app or emailed to
gavin.nelson@hintonschool.com
. Any questions, feel free to email or contact me at (712) 635-1586. Thank you, Gavin Nelson 1110 S Falcon Ct Hinton, IA 51024
Blackhawk youth football players in grades 3-6 will be introduced at 6:40 Friday night at the football game vs South O'Brien. Report to the south end (scoreboard end) by 6:40. Players are to wear there game jersey for free admission.
Volleyball online tickets will be ready for purchase on Monday October 18.
Just a reminder that picture day is Thursday October 14. Please remember to bring your order forms.

Congratulations to Ayden Soroka for being selected into the 2021 Opus Honor Choir to be held at Iowa State University next month. Over 2100 recorded auditions were submitted to fill the 720 spots in the 4 honor choirs. Way to represent the Hinton Music Department!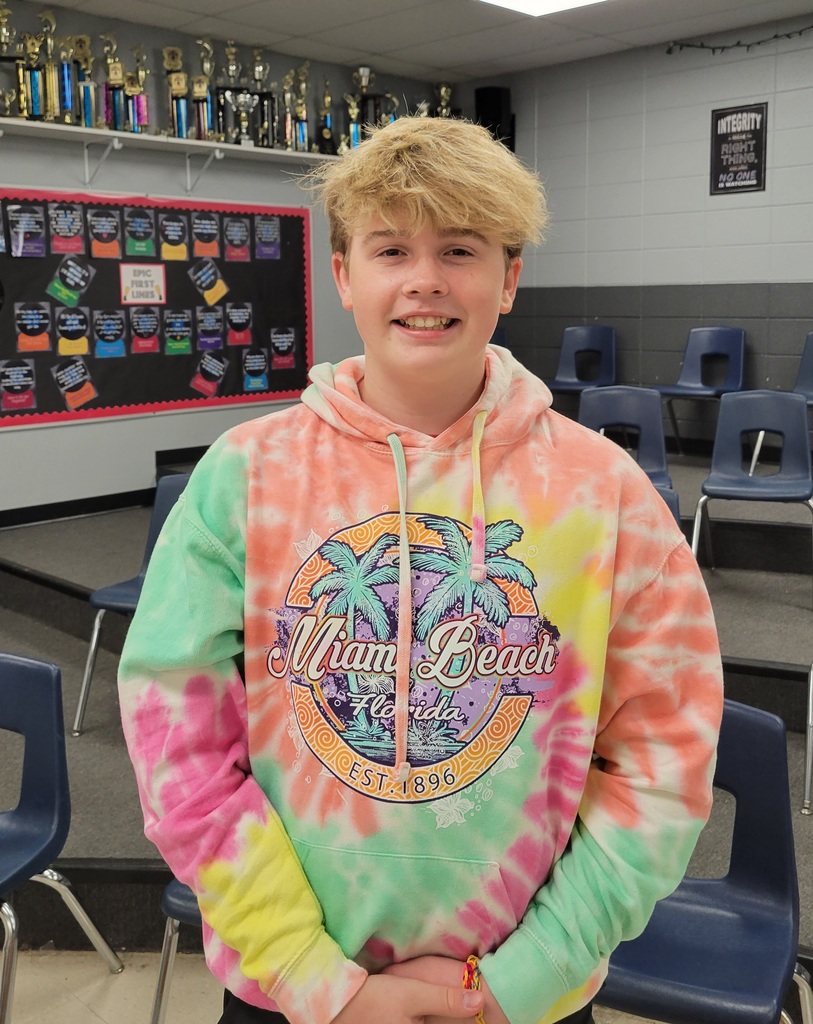 From October 11th-15th, Hinton Elementary will be collecting non perishable food items to donate to local families and a food pantry in Plymouth County. All preschool-6th grade classrooms will be collecting the donated items. Thank you in advance for your generous donations and supporting local families!
Blackhawk fans for any state sponsored girls or boys tournaments no matter the location you will need to purchase digital tickets online for admission. Our volleyball team will host West Monona on October 20 at 7PM in the HS gym. You will need to purchase a digital $6 ticket for admission. There are extra "fees" that will occur. Schools do not set the prices for these events, those are done through the athletic associations. Ticket information will be sent out when that link is set up. It will be through VARSITY BOUND. This will be the trend moving forward for any girl/boy state sponsored tournament games
As Hinton Schools explores the High Reliability Schools framework & works in collaborative PLCs, the 7-12 grade teachers want students, parents, & the community to know we have collectively committed to making Hinton Schools a great place to be. See our Collective Commitments!